Why WSCE has been started
Communication performance continues to grow, even though this area is saturated. Based on strong communication engineering, The world has strong potential to take an initiative for netword. Deep-dive discussions among technical communities on network, system and wilreless are aimed to accelerate communication innovations through this forum.
Mission of WSCE
The 3rd World Symposium on Communication Engineering (WSCE 2020) is a full three-day conference to be held at University of Macedonia, Thessaloniki, Greece from October 09-11, 2020. WSCE is intended to serve as a forum for the communication engineering community to collaborate on topics ranging from network, wireless, and system, to create new and innovative technologies. WSCE will provide the following new formats.
Proccedings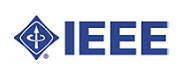 Submitted papers will be peer-reviewed by the conference technical program committees.
All submissions will be peer reviewed, and all the accepted papers will be published in the WSCE 2020 conference Proceedings, which will be reviewed by IEEE publication program and be submitted for inclusion into IEEE Xplore, Ei Compendex and Scopus
WSCE 2019 proceedings | ISBN: 978-1-7281-5328-5 | IEEE XPLORE Online | EI Compendex, and SCOPUS
WSCE 2018 proceedings | ISBN: 978-1-5386-7985-2 | IEEE XPLORE Online | EI Compendex, SCOPUS, and ISI Web of Science
Get more history information here.
Announcement
1. Due to the pandemic COVID-19, considering the safety and health of all participants, after the discussion of committee, WSCE 2020 is to be held virtually as a remote conference.  Your kind understanding will be highly appreciated.
2. For online presentation, accepted full Papers can be published in the WSCE conference proceedings on time and enjoy special registration charges. (More information here) 
Final Submission Due
September 05, 2020
Notification Due
September 15, 2020
Final Registration Due
October 05, 2020
---
Speakers
Welcome such a great speakers join and attend the conference
And coming more soon.

Prof. George K. Karagiannidis
Aristotle University of Thessaloniki, Greece
(IEEE Fellow and Web-of-Science Highly Cited Researcher)

Prof.Andrea Massa
University of Trento, Italy
(IEEE Fellow, IET Fellow, Electromagnetic Academy Fellow)


Asso. Prof. Lazaros Nalpantidis
Technical University of Denmark, Denmark