Why WSCE has been started
Communication performance continues to grow, even though this area is saturated. Based on strong communication engineering, The world has strong potential to take an initiative for netword. Deep-dive discussions among technical communities on network, system and wilreless are aimed to accelerate communication innovations through this forum.
Mission of WSCE
The 4th World Symposium on Communication Engineering (WSCE 2021) is a full three-day conference to be held online during November 25-28, 2021. WSCE is intended to serve as a forum for the communication engineering community to collaborate on topics ranging from network, wireless, and system, to create new and innovative technologies.
Proccedings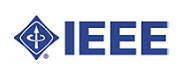 Submitted papers will be peer-reviewed by the conference technical program committees.
All submissions will be peer reviewed, and all the accepted papers will be published in the conference Proceedings, which will be reviewed by IEEE publication program and be submitted for inclusion into IEEE Xplore, Ei Compendex and Scopus
WSCE 2020 proceedings | ISBN: 978-1-7281-8563-7 | IEEE XPLORE Online | EI Compendex, SCOPUS
WSCE 2019 proceedings | ISBN: 978-1-7281-5328-5 | IEEE XPLORE Online | EI Compendex, SCOPUS
WSCE 2018 proceedings | ISBN: 978-1-5386-7985-2 | IEEE XPLORE Online | EI Compendex, SCOPUS, and ISI Web of Science
Get more history information here.
Announcement
Online presentation is available to conference. Accepted full Papers can be published in the WSCE conference proceedings on time and enjoy special registration charges. (More information here)
Due to the continuing impact and future unpredictability of the COVID-19 pandemic, WSCE 2021 is moving to a virtual event. This was a difficult  decision, but the safety and well-being of our participants is our utmost priority.  While we understand that a virtual event cannot replicate the experience of a physical meeting, we will work hard to provide a high quality alternative that allows the exchange of community's latest research and ideas.
Final Submission Due
September 10, 2021
Notification Due
September 30, 2021
Final Registration Due
October 15, 2021
---